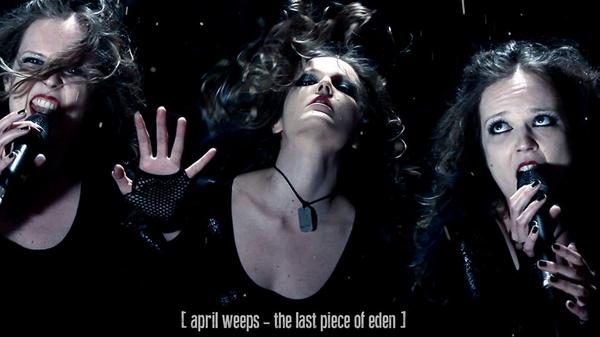 At long last the highly anticipated debut video from April Weeps is here! Released mere moments ago (at time of writing), The Last Piece Of Eden is the first new material since their debut album, Outer Calm, Pain Within, and concludes the #edenisgone hashtag we have been so eagerly following. Check it out, and play it loud!
Find out more about April Weeps on
Facebook
.
Check out our
interview
with April Weeps back in May.
Originally posted by Craig Andrews on Femetalism.